Dean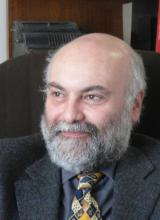 Prof. Antonio D'Andrea
Research Area: Roads
Scientific Disciplinary Sector: ICAR/04
Research topics: Road materials, recycling, vibrations, embankments.
Brief Curriculum
Director of the Department of Civil, Building and Environmental Engineering -Sapienza University of Rome
Member of the High Council for Public Works  – Italian Ministry
Member of Permanent Technical Committee for the safety of 
fixed installation 
transport systems. 
Ministry of Infrastructure and Transport
.
Teaching: Road Planning and Building (6 credits), Road Building Techniques (6 credits)